A lot of people are unaware that they can get used and refurbished laptop on EMI. But a lot of online shops like EazyPC offer it, so you don't have to put off your plans to buy something because there isn't enough money available.
If you're on a tight budget but still want your preferred brand or model, buying a second hand laptop is a good choice. Additionally, if you want to sweeten the deal even further, you can choose an EMI (Equated Monthly Instalment) option in the event that you are unable to make the full payment all at once. Before buying a reconditioned laptop on EMI or anything else, there are a few things you should be aware of and In this comprehensive guide, we'll also explore the key aspects of buying a refurbished laptop on EMI, including the benefits of no-cost EMI, options for second-hand laptops on EMI, and how EazyPC can help you make a smart purchase.
Table of Contents
Refurbished laptops are previously owned laptops that have undergone a professional restoration process to bring them back to excellent working conditions. They represent a cost-effective alternative to acquiring brand-new laptops. Here is what you need to know:
1. Quality Assurance:
Refurbished laptops undergo rigorous testing and refurbishment procedures to ensure they meet stringent quality standards. They often receive certification from experts, providing reassurance regarding their reliability.
2. Cost Savings:
One of the primary benefits of opting for a refurbished laptop is the substantial cost savings. These laptops are available at a fraction of the price of their brand-new counterparts, making them an appealing choice for budget-conscious consumers.
3. EMI Options:
Many reputable sellers, including EazyPC, offer EMI options for refurbished laptops. This means you can divide the cost into manageable monthly installments, alleviating the financial burden.
4. Budget:
Your budget is the most important factor to take into account before purchasing any product on EMI. Even though you're purchasing something on EMI, you shouldn't ignore the overall cost of the item.
5. Payment Methods:
You can use a debit card instead of a credit card because the majority of online portals accept them for EMI transactions. You can also use other non-banking finance companies to convert the cost of your purchase into EMIs, but read the fine print first to make sure there aren't any hidden fees.
6. Your EMI Should Not Be Delayed:
Make sure to keep a sufficient balance in the bank account that is linked to your card because EMIs are automatically debited on a specific date each month. If you don't, it could have a negative impact on your finances and credit rating.
7. Purchase From a Reliable Source:
When purchasing refurbished laptops on EMI or even used laptops, always trust a trusted and reputable source. You are guaranteed the security of your purchase in this way. Some online websites, for example, not only offer free EMI options but also 1-year replacement warranties, a 10-day return policy, and a 50% guaranteed buyback option with purchases.
8. Search for free EMIs:
An interest-free payment plan known as a no-cost EMI allows you to buy a product over time by making regular monthly payments. Simply put, you don't pay any additional fees; you just pay the full quoted price for the product. If you fail to take this into account, you will only be buying time to make the final payment while ultimately paying more due to interest.
9. Fully Tested And Inspected:
When you purchase a refurbished laptop from a reputable vendor, you can be sure that the item has undergone a rigorous testing and inspection process before being delivered to your home. A repurposed device is not only checked for a brand-new appearance, but it is also thoroughly tested for every component that affects how well it functions.
Also read: 7 Tips for Avoiding Scams When Buying Used Laptop

No Cost EMI for Laptops:
When searching for a refurbished laptop on EMI, consider selecting a "no-cost EMI" plan if it is available. Here's what it entails: No-cost EMI is a financing option that allows you to pay for your laptop in equal monthly installments without incurring any interest charges. It is an excellent method for budgeting your purchase without paying more than the actual laptop price.
Second Hand Laptops on EMI:
In addition to refurbished laptops, you may also encounter second-hand laptops available on EMI. While both options involve previously owned laptops, there is a subtle distinction:
Refurbished laptops undergo thorough inspection, repair, and certification to ensure they function like new.
Second-hand laptops, on the other hand, may not undergo the same level of refurbishment and may come with a higher degree of risk.
When faced with a choice between these options, it is often safer to opt for refurbished laptops, particularly when purchasing from reputable sellers like EazyPC.
Also read: The Ultimate Guide For Buying a Second Hand Laptops
Benefits Of Purchasing A Used Laptop on EMI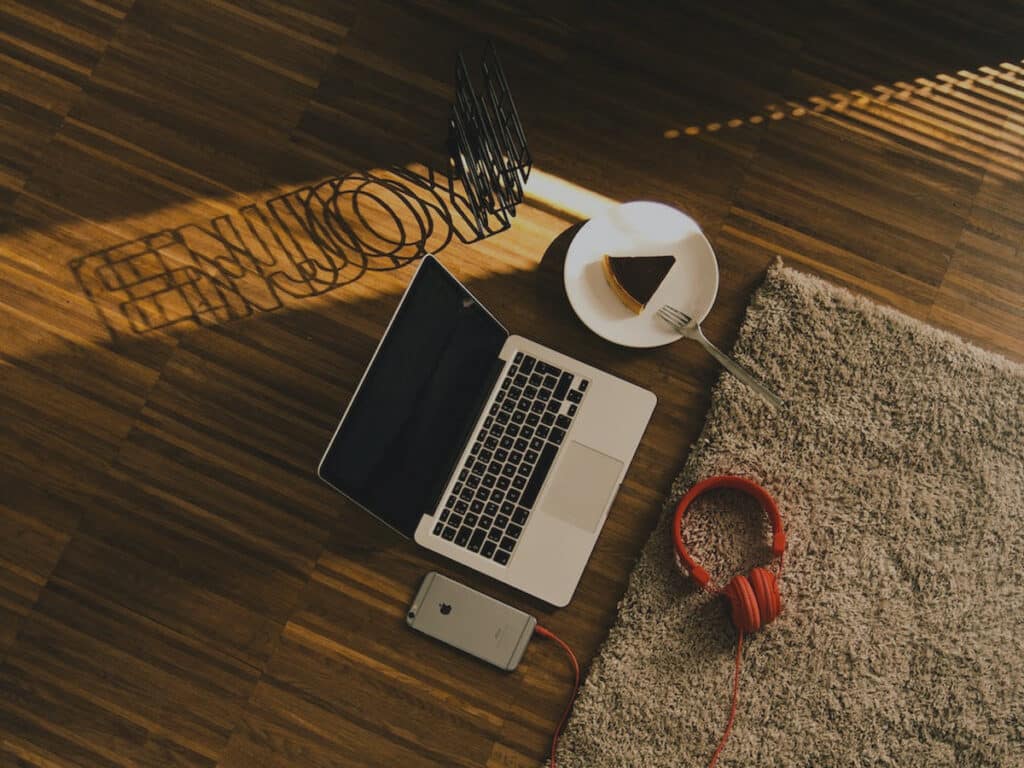 Do you also wish to have a laptop of your favorite brand? Due to financial limitations, however, not every one of these may be realized, so we must make do with alternatives. Choosing a repurposed device is a simple way to get around this.
Many people think that refurbished products are always used and second-hand but it's not true. This electronic equipment is returned for a variety of reasons, and before they are put up for sale, it undergoes rigorous inspections, is thoroughly cleaned, and may even be repaired or upgraded. Therefore, you can be sure that a refurbished device you buy is as good as new and is fully functional. So don't hesitate to buy a second-hand laptop on EMI as it is beneficial in many different ways.
i) Refurbished laptops from the factory: In other words, when looking for refurbished laptops, you aren't sorting through used laptops that have been harmed in use. These could be refurbished laptops that perform equally well to those that are brand new. In a similar vein, if you select a refurbished cellphone, you can be confident that it has undergone extensive testing and performs as expected. Purchasing a refurbished device has benefits beyond just significant cost savings. The following are some crucial considerations:
ii) Refurbished laptops save money: A great way to save money is to purchase a refurbished item. If you're keen on purchasing a specific model from the brand but the asking price is too high that do not fit in your budget, refurbished laptops are your best option. Similar to this, you can choose to set up your home office with a refurbished desktop PC and use the cash you save to purchase some fantastic accessories to complete your WFH setup.
iii) Reduce landfills: When you purchase refurbished technology, you are also helping the environment and acting as someone willing to take responsibility global citizen. Refurbished technology results in less electronic waste and we can reduce the landfills caused by its packaging and other factors.
Also read: 10 Things To Keep in Mind Before Buying a Used Laptop
EazyPC – Your Trusted Partner For Used Laptop on EMI:
EazyPC is a well-established name in the refurbished electronics industry. They offer an extensive range of refurbished laptops on EMI, including no-cost EMI alternatives. Here is why EazyPC should be a consideration:
Quality Assurance: EazyPC's laptops are certified and refurbished by experts to ensure top-notch quality.
Warranty: Most EazyPC laptops are backed by warranties, providing you with peace of mind.
Flexible EMI Plans: EazyPC offers flexible EMI plans tailored to your budget and requirements.

How long does a refurbished laptop last?
The lifespan of a refurbished laptop can vary according to the making, age, and state of the machine when it was refurbished, so there is no simple answer. However, generally speaking, you can anticipate a repurposed laptop to last between three and five years. Naturally, everything varies based on how well you maintain your machine and how frequently you use it.
When you buy a repurposed laptop, you are investing in a high-quality item. It has undergone testing and repairs to make sure it adheres to the manufacturer's specifications. A reconditioned laptop ought to last longer than a brand-new one. How extensive that life expectancy is will depend on a variety of things, which include how you use and maintain your laptop.
A reconditioned laptop should typically last between two and four years. Of course, this depends greatly on how well and how frequently the laptop is used. However, if you maintain it regularly and don't use it excessively, a repurposed laptop should last you a long time. A refurbished laptop, model might be an excellent choice for you if you're searching for a dependable computer that's going to serve you for a few years. Remember that there are typically insurance or refund policies in existence to assist you in getting your refurbished laptop fixed quickly and easily should there be anything wrong with it.